"Come Let Us Reason Together"
Valerie Live! is a Show on Important Topics, A Special Reports News/Magazine & Discussion Platform about the most serious human conditions and current events in today's world. Although Valerie's point of view is Christian based, all opinions, and especially the facts of matters, are welcomed along with all people, races, religions, creeds, colors, national origins, genders, cultures and social status'.
Valerie Live! Premiere Show #ONE - REPARATIONS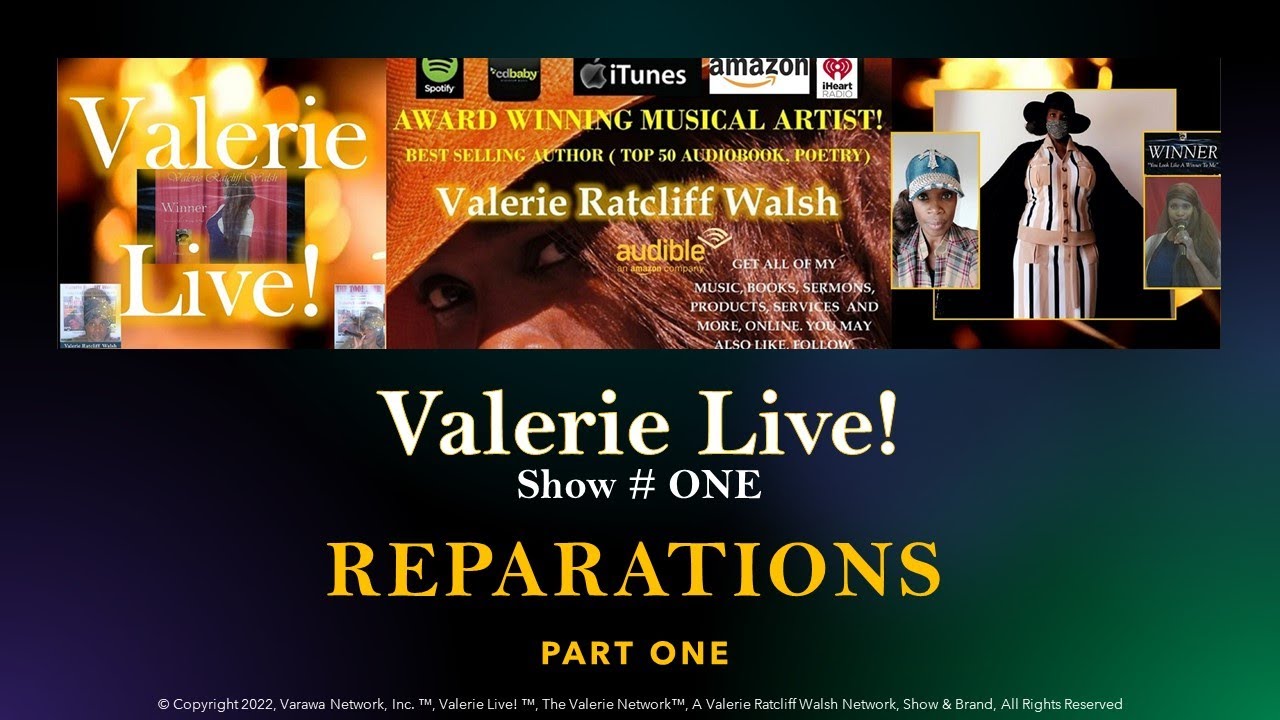 Valerie Live! Upcoming Shows & Events
Get Notified By Text about New Music, New Shows, Exclusive Content, Merch and Event Drops By Valerie Ratcliff Walsh
https://laylo.com/valerieratcliffwalsh
For Prayer or Help Text me at: 718-210-6138
Valerie Live! 2022 Christmas & New Years Celebration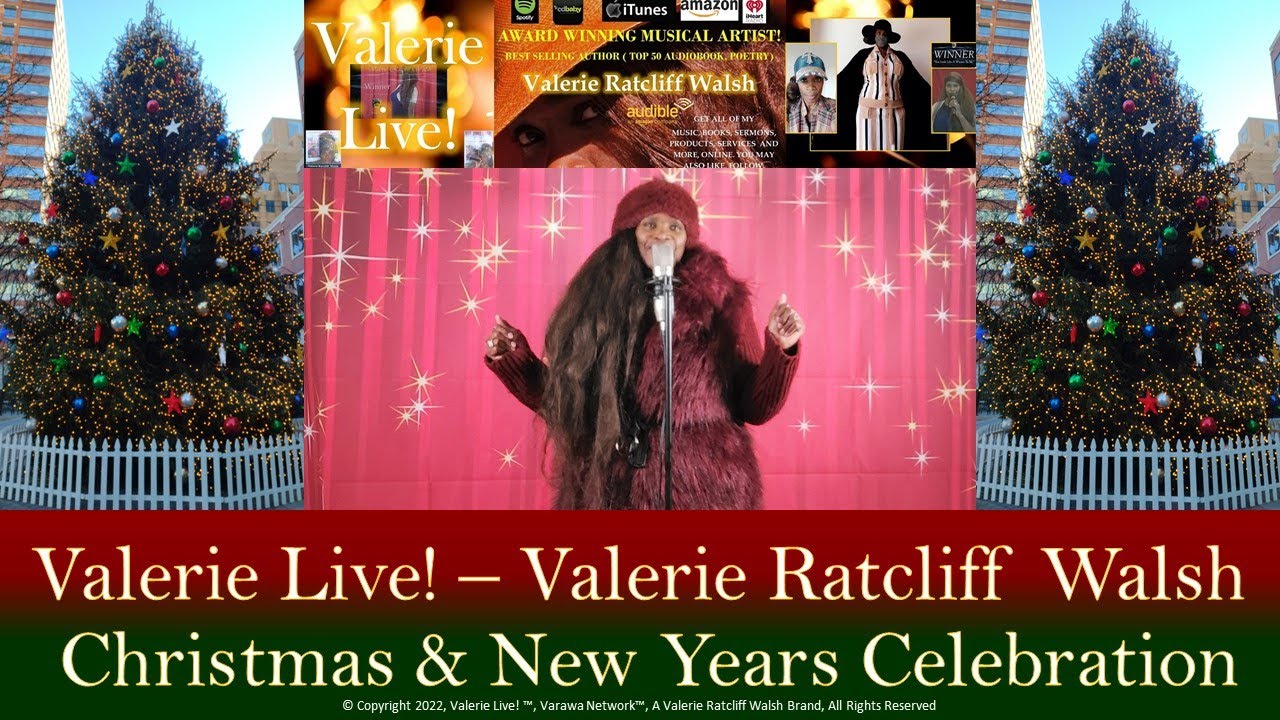 Valerie Live! Show Tickets coming Soon!
Listen to Music By Valerie Ratcliff Walsh on Spotify & Apple Music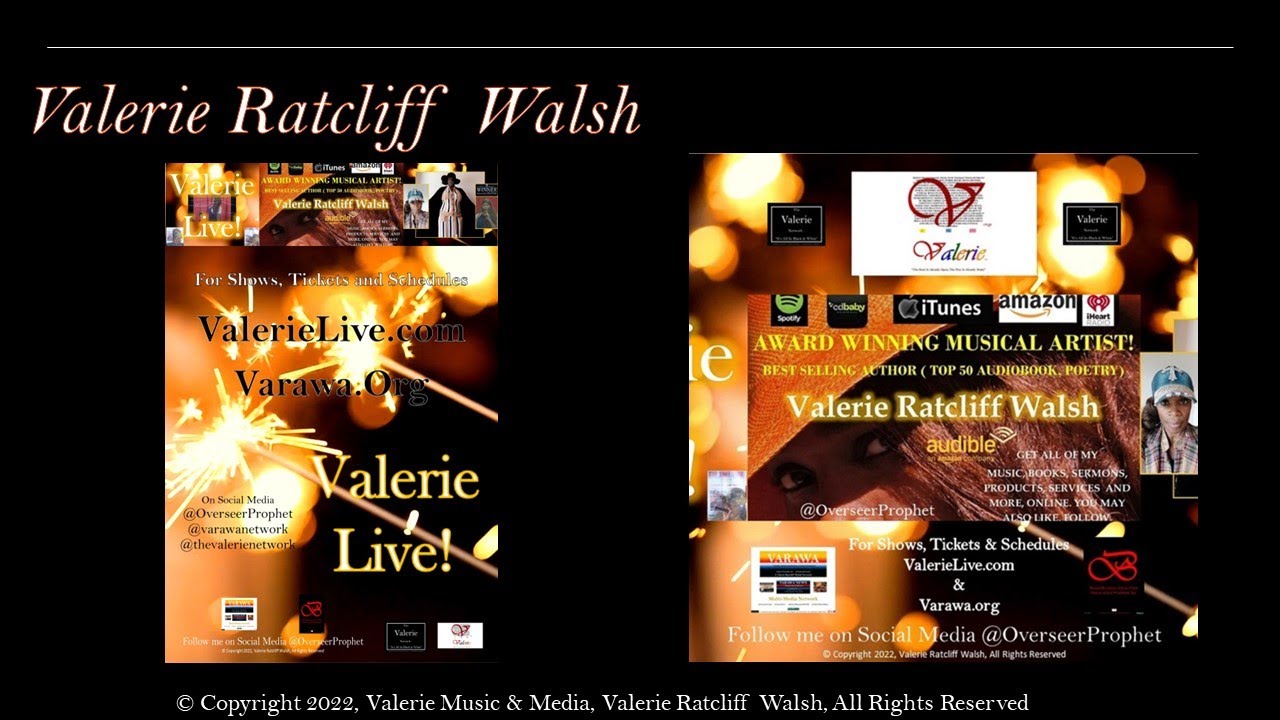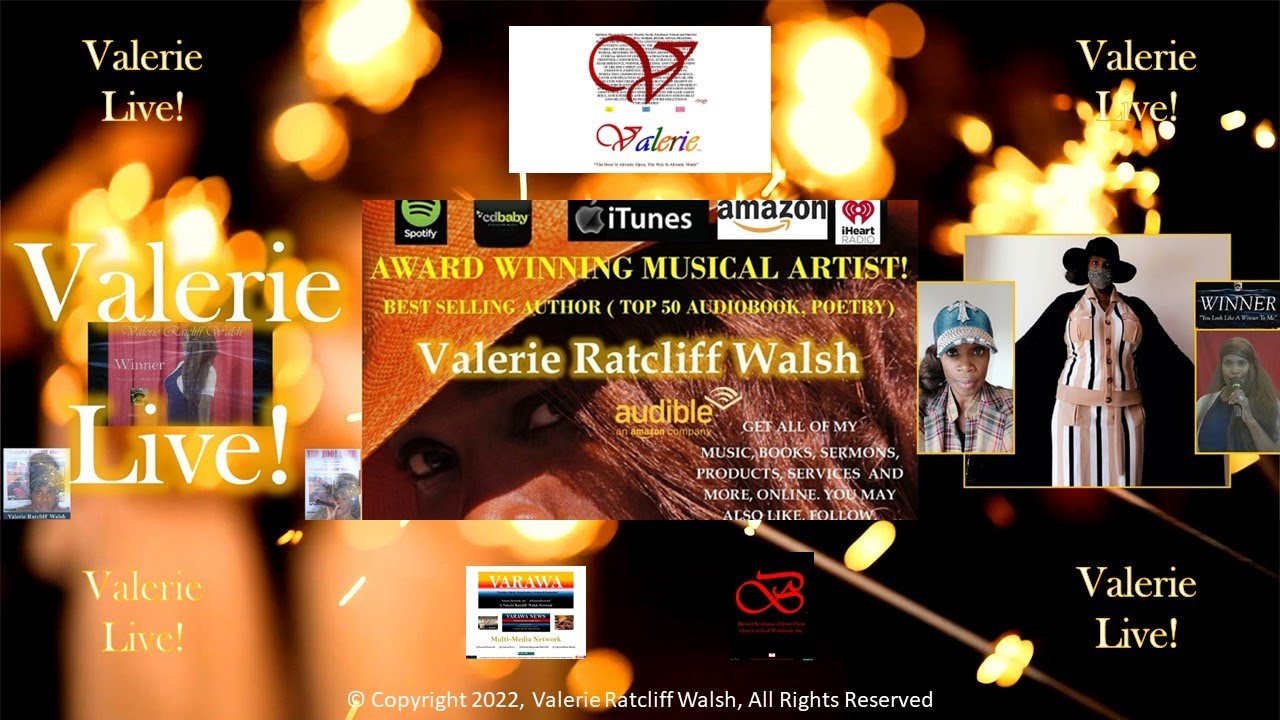 AudioBooks By Valerie Ratcliff Walsh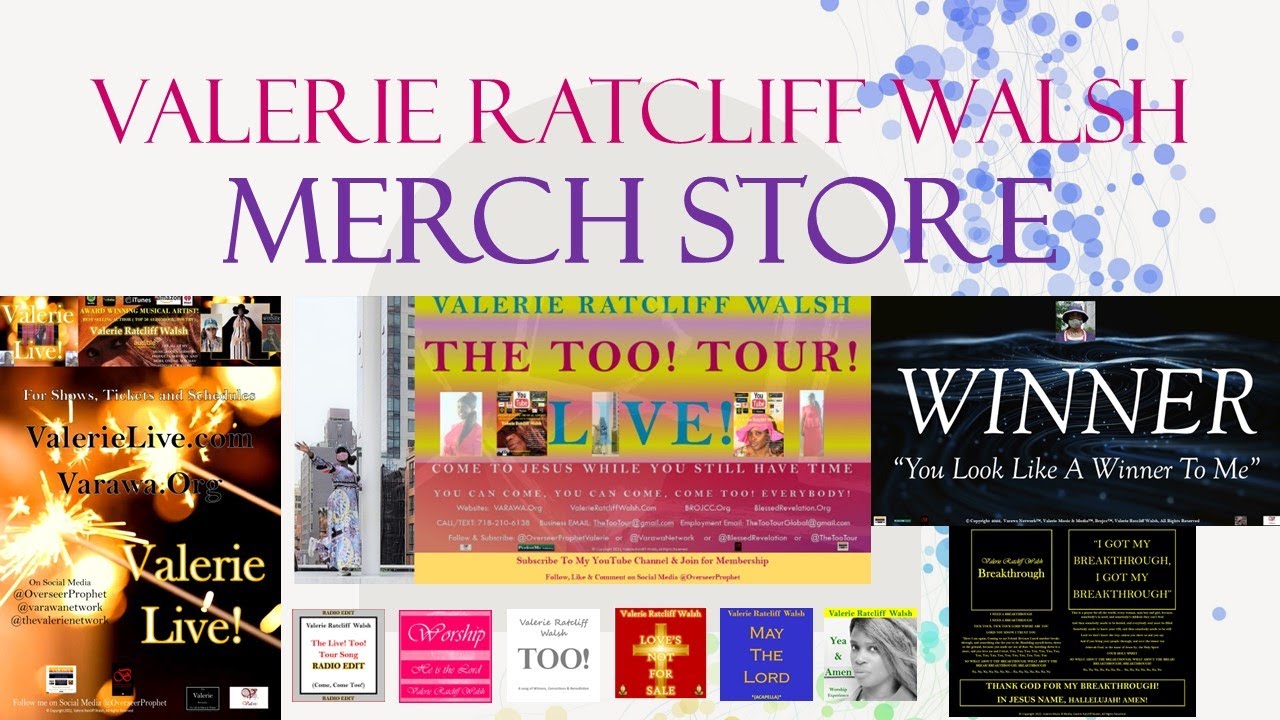 Music & Books on Amazon By Valerie Ratcliff Walsh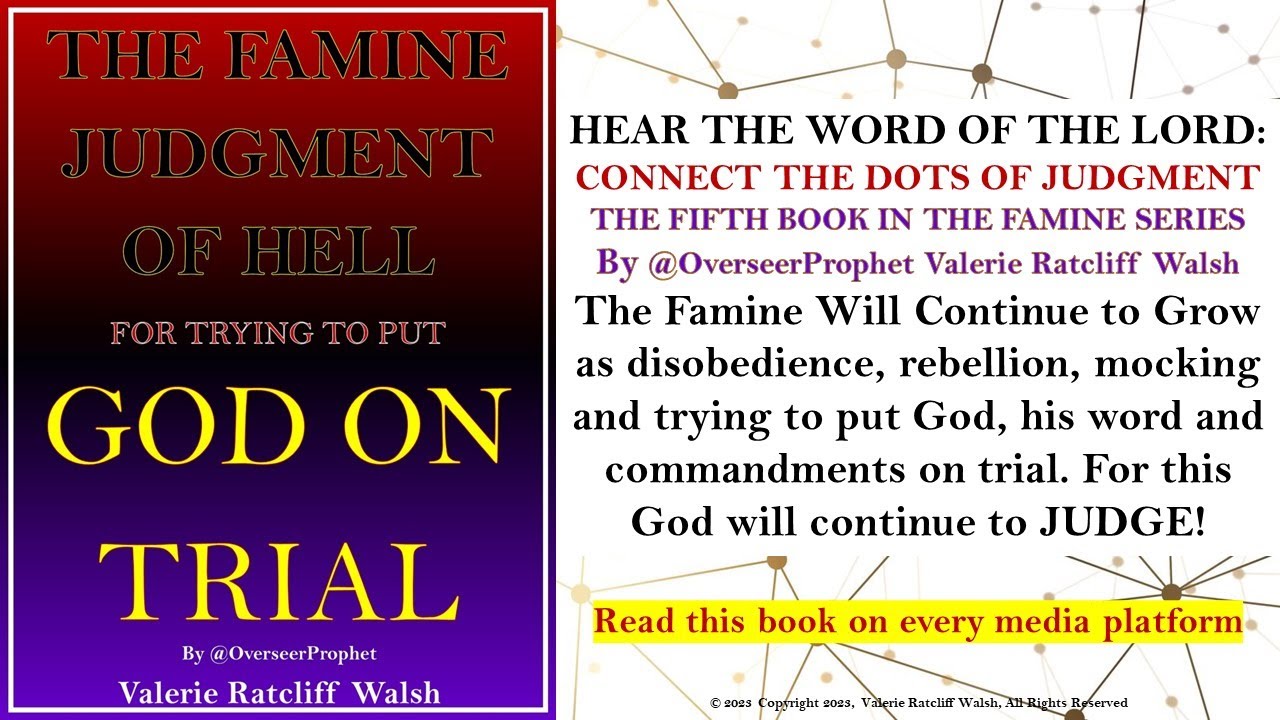 Valerie Live! Show Theme Song Video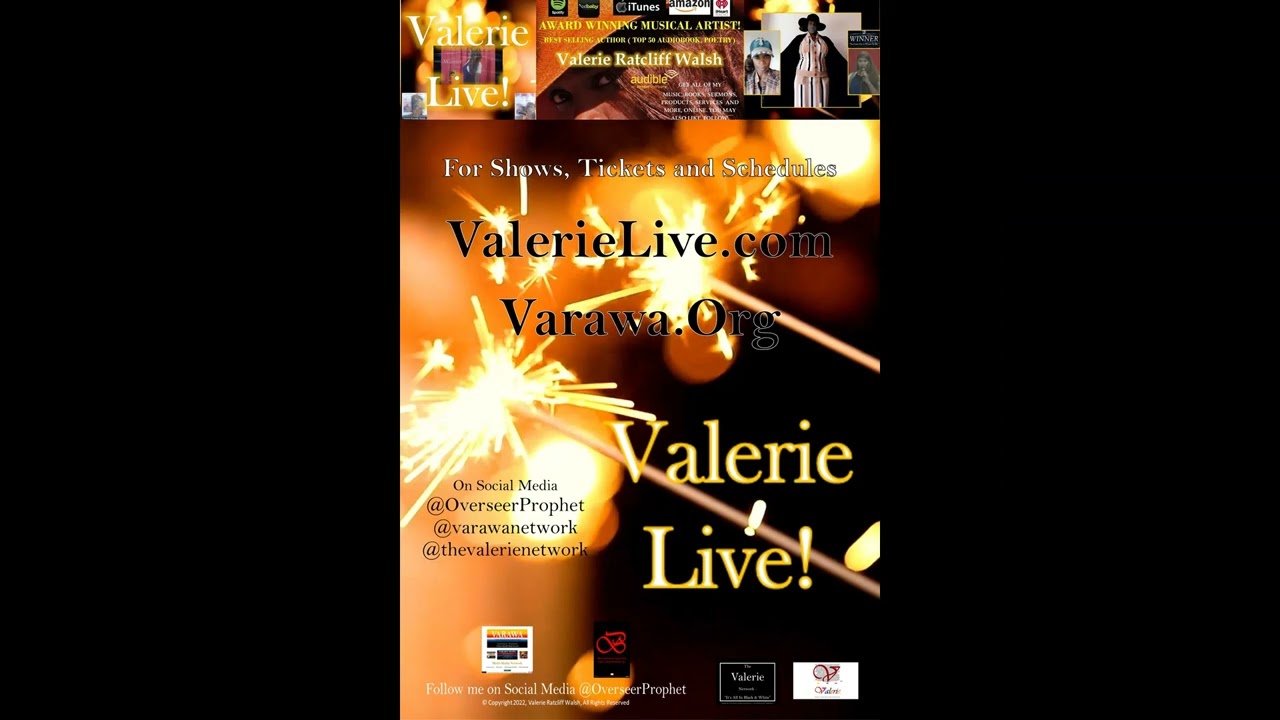 FOLLOW ME ON SOCIAL MEDIA
You may also Text us at: 718-210-6138
Subscribe to our newsletter